PreOrder
Now
Finishes Aug 18 Extended to
Aug 31
Preorder specials end August 31st
Paul Kasdan
Saint John, Canada
About
Overview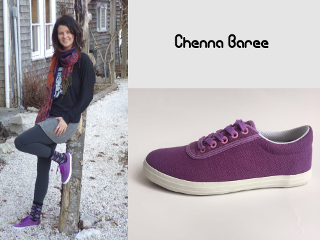 Chenna Baree are flexible, fun, earth conscious shoes, made to be worn at work, at home and at play. They are evolved from Kung Fu training shoes worn by Shaolin monks. They are super fun, super flexible, super practical, ethically made and and earth friendly.
Chenna Baree has been successfully funded on Kickstarter and we are still taking orders with shipping of these expected in September 2017. That's just around the corner!
Pre-orders
This is follow-up of our

campaign.
Story
Chenna Baree
Earth Conscious Shoes for Vibrant Living

I am an orthopedic shoemaker. I've spent my life hand making shoes and helping people with serious foot and ankle conditions. One thing I have learned is that part of the recipe for great foot health is getting out there and moving. I designed Chenna Baree shoes with this aim in mind.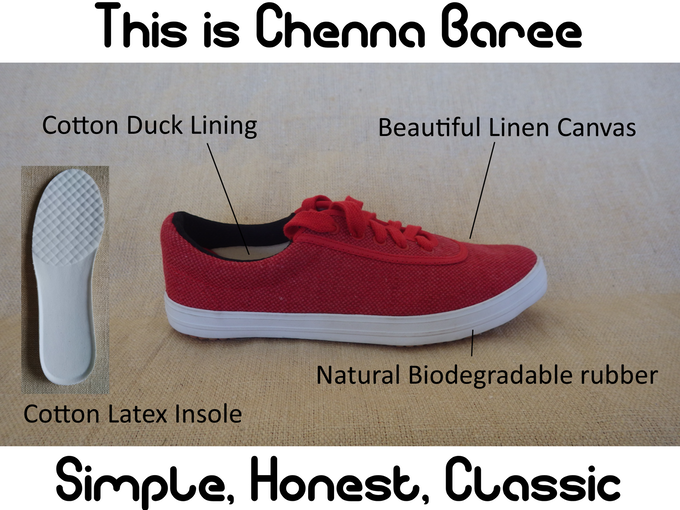 I've been practicing Tai Chi since I was 14 years old. No other shoe has met my criteria for flexibility and connection to the ground as well as these shoes. The feedback from others has been enthusiastic. On top of that, the use of sustainable, biodegradable materials matters to me.
Chenna Baree has no gimmicks. It is an honest simple shoe improving upon traditional farming and Kung Fu shoes that have been made for over 80 years without changes. It's a testimony to the idea that foot freedom is part of good foot health. That is why I believe we can build a brand which has the potential to withstand the test of time.
*Note cotton duck is a type of canvas, not an animal product. These shoes are vegan.
Working with the right people
I spent two years studying Chinese in order to make this possible. I knew that in order to find an authentic factory I would have to go to China and where I was going would be off the beaten path. This project would not have been possible without the help of my language partner and good friend Jun Jun and her husband Qin Feng. With their very kind support I was driven into rural China where you don't see foreigners. I visited two factories that make the old style shoes that inspired Chenna Baree. The factory that I have chosen to work with touched me very deeply. It forms a community of about sixty people, most of whom live in the nearby village. My two main contacts there, Nan Nan and Echo, both speak passable English. Working with them, as well as with the factory owner Eric has been a wonderful and unique human experience. I am the first Canadian to ever visit their factory, my two sisters and I got a very warm welcome indeed. There were lots of smiles and laughs. Most people have no idea what this might be like. For those of you who are interested, here are a few impressions for you.
Extensive testing in purple
There is only one way to know if you have a winner. That's to put it to the test. We produced an initial order of Chenna Baree in Purple. Why purple? I was as perplexed as other people, but purple won by a popular public poll.
Thanks to so many friends and so many other people I don't even know, we have the feedback we need. Everyone wants more colors. That's the verdict.
I am so glad we did this test run, because our finals have some important changes and quality improvements. It turns out that the linen canvas being very coarse improves with a second saturation of latex in the foxing area. We replaced insole fiber with canvas belting, and we replaced a glued in insole with a removable one. So that is why I refer to the purple shoes as Prototypes, because there are changes and quality improvements made to the final production specs. And that's what testing is all about.
Why we need you
This is the whole idea. We need you in order to make this happen. I believe that we have demonstrated our investment, our commitment and our integrity. The challenge now is getting these shoes to their rightful owners. That's you!
We appreciate you sharing this project with your friends. It's this spirit that makes pre-orders such a wonderful way for startup companies to connect with a market. Thank you so much.
And here they are
Red, Blue, Olive, Grey, Purple
US Women's 5 to Men's 13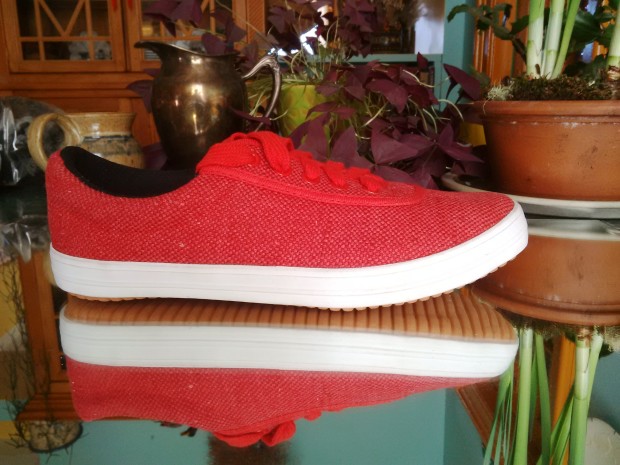 Beautiful, classic red linen canvas.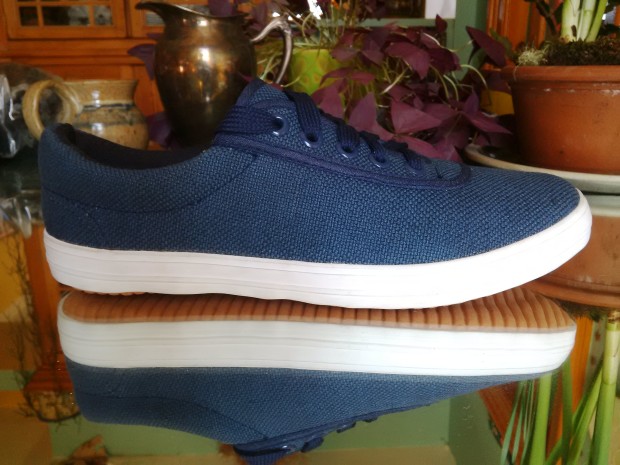 Another classic. Beautiful blue linen canvas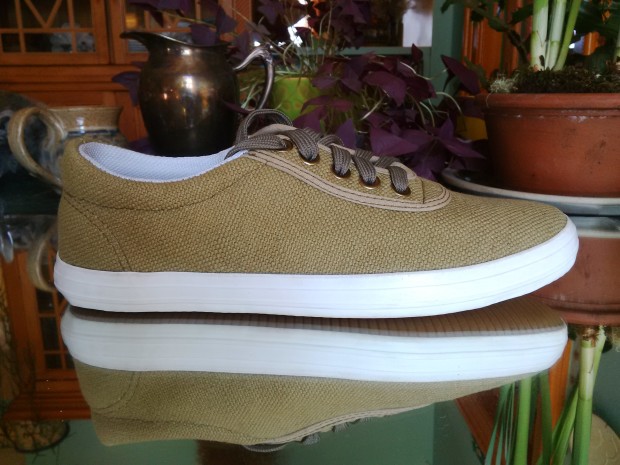 Olive Green Slightly conservative but where can you find this shoe?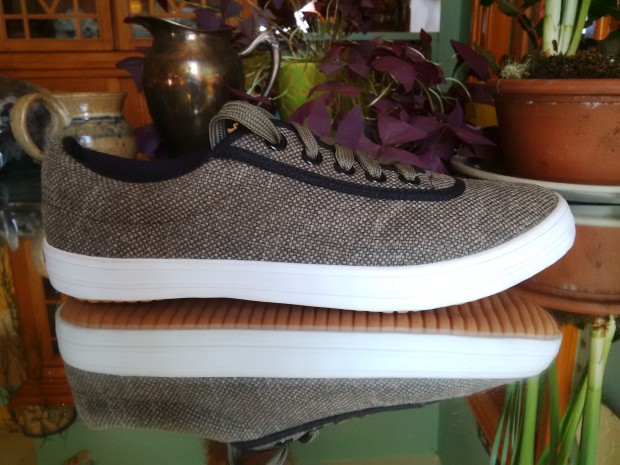 Grey. All round conservative gorgeous linen canvas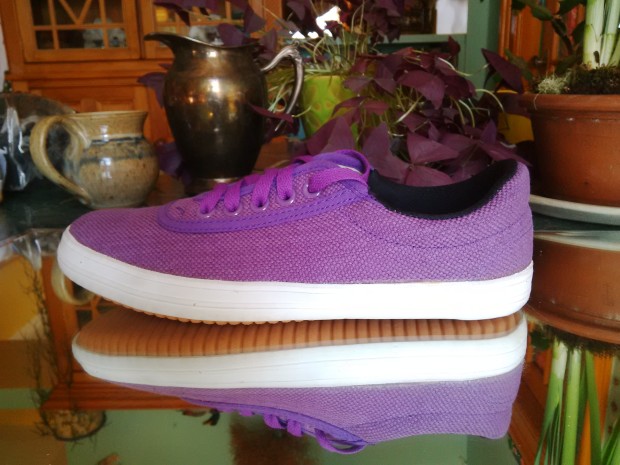 Chenna Baree's flagship- the now famous Purple Shoe!
Did I see Orange and Lime?
Yes you did! And we hope to bring in more colors too. Register here if you are interested, and we'll let you know when we are ready to go to production.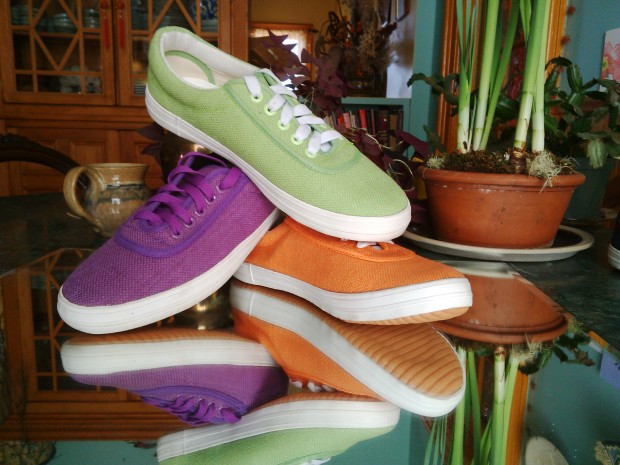 Become a part of it
We want to build an ethical earth conscious brand of footwear for active living. By doing so we not only provide great employment, but we reduce vast quantities of synthetics from entering the landfill.
Chenna Baree is about the marriage of beauty, function and sustainability. We want to deliver to you a unique, highly functional shoe which will be made for many years to come. That means, you will always want to have a pair in your active collection.
Become part of our community and we'll keep you up to date.
Risks and challenges
We have gone to great lengths to realize this project. Learning Chinese has not been the least of it. We are excited and ready for production. We are confident that we can make deliveries by September 2017.
It is only fair to say that unforeseen situations may arise. There may be delays either in production or shipping due to such circumstances. If there is a problem, we will be up front and communicative with our backers.
Sizing is potentially a problem for some customers. We have provided the best information we can to help you choose the right size. If there is a problem, contact us and we will provide you with options.
There have been cases where campaigns have met with great difficulty when they have received many more supporters than expected. We are prepared to meet 3 times our goal without anticipated delay. Beyond that, we anticipate that shipping would be delayed for an estimated 8 weeks to schedule additional production.